Maternity care and examination
After welcoming your new baby, you'll begin the 'kraamweek' (this is dutch for the first week) as new parents. This is the first week after delivery. A special period that encompasses joy, recovery and getting to know your son or daughter. We will be there for you during this stage.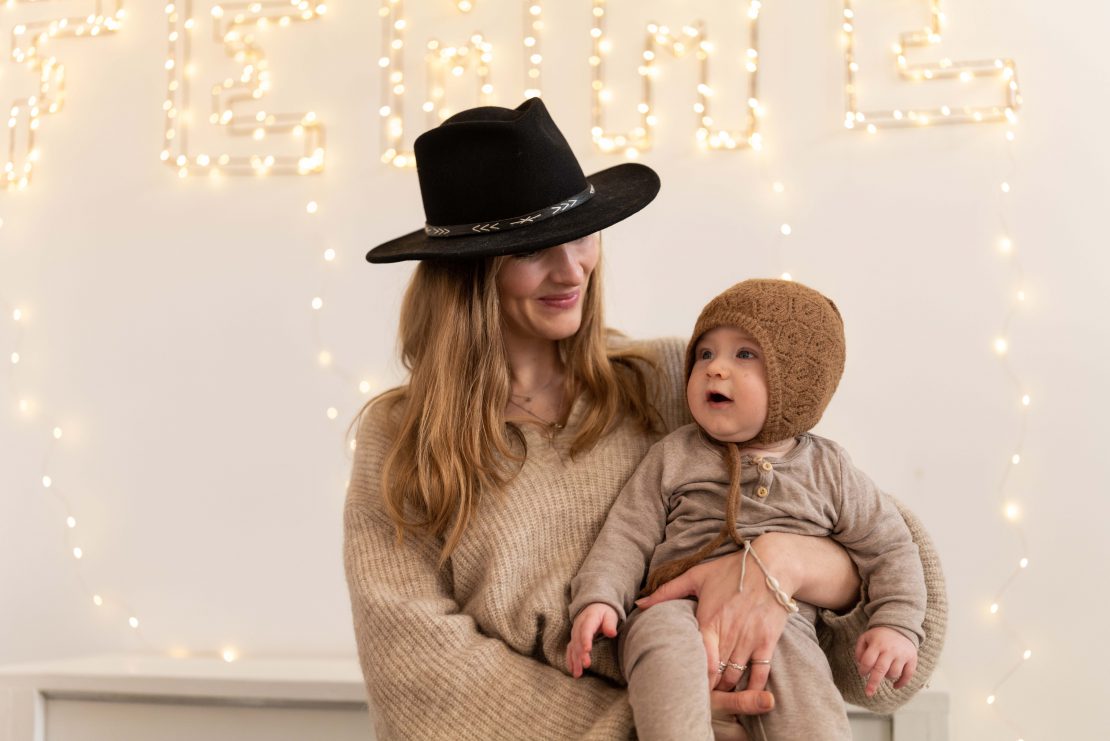 Checks during the maternity week
If the delivery has gone well, you will be home during the first week of maternity. You will have maternity care for the first eight days after your birth, if necessary it will stay for 10 days. Our midwife visits about 3 times to see if everything is going well. She carries out medical check-ups and, if necessary, helps to give tips about (breast) feeding. In addition, just like during pregnancy, we are available 24 hours a day for concerns or urgent questions, even up to six weeks after the birth. If necessary, we will visit more often.
During the first week, maternity care will teach you a lot about caring for and feeding your baby. She also carries out medical checks and, in case of doubt, consults with the obstetrician. We therefore work closely together. At Femme Amsterdam we like to work with independent maternity nurses or maternity nurses from Amsterdam maternity agencies. We recommend that you arrange your maternity care as soon as possible, at least before 12 weeks of pregnancy. During our introduction, we will also give you more specific tips for this.
Professional breastfeeding care
Are you experiencing difficulties nursing your baby? Feeling uncertain about whether things are going well? You can schedule an appointment with lactation consultant Heleen Hilgers. Our lactation consultant is a specialised expert within the field of breastfeeding. She can provide advice during pregnancy or offer support while (establishing) breastfeeding. This includes latching on, expressing milk and production. Together we will look at which options are best for you and your baby and what feels right for you.
Follow-up, 6 weeks after birth
We would like to see you, your partner and your baby back in our practice six weeks after the birth. Together with the midwife, you will then look back on the pregnancy and the delivery. In addition, we would like to know how you like parenting and whether there are any special features. We discuss things like: vaginal bleeding, your pelvic floor and contraception. Finally, we measure your blood pressure and check whether your abdominal muscles have recovered. If there are any particularities, we can refer you to one of our healthcare providers.
Handles for rhythm and sleeping behavior baby
During the pregnancy you may have already met Melanie van de Babyfee during the information about the baby period. Every month, sleep coach Melanie also holds a Mother and Child meeting with a small group of mothers with babies around 6 weeks. The aim of this meeting is to gain more knowledge about rhythm and how to lay the foundation for good sleeping habits, by having more knowledge about sleeping before, instead of afterwards, and we will show you how to calm a restless baby.
Nearly every mother has concerns about her new baby. Is he drinking enough? Why is she crying? Is she spitting up too much? You are welcome to call us at any time with all of your concerns. We will help you assess the situation and refer you to a healthcare practitioner. For example, we work together with an osteopath and a child physiotherapist. They can help your child if he of she spits excessively, cries a lot or has a preferred attitude.
Mixed feelings about motherhood
Throughout the pregnancy, you look forward to the arrival of your baby. The reality, however, is that you won't always feel overjoyed after welcoming your little one. This is to be expected and is not always a cause for alarm. Parenthood is coupled with a good deal of responsibilities, worries and sleepless nights. Have you been struggling regularly with feelings of uncertainty or depression since the birth of your child? Please contact Marith Cohen de Lara of Zwanger&Psyche. She can help you.
Baby massage is not only relaxing for your little one, it's also very good for circulation. It strengthens the muscles and keeps joints flexible. This is also an excellent way to make contact with your baby and strengthens your bond. You can massage your baby as early as 6 weeks and continue until around 9 months. For babymasssages and courses you can go to Jade Calitz of The Rub.